The history of the club began towards the end 2008
In late 2008 - early 2009 a few enthusiastic SEAT drivers from the Eifel-Mosel region took the decision to organize a "European SEAT meeting".
The
EUROPEAN SEAT-MEETING

was born!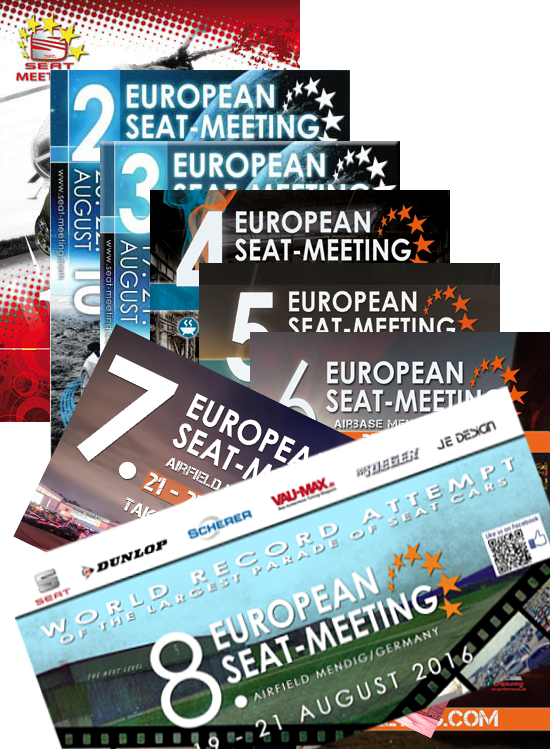 After the great success of the first meeting in 2009, we decided to found an official club, the "
seatmeeting.com e.V
".
We do not only organize our big annual meeting, but we also spend much time together.
During the Tuning-Season, we visit many regional, national and foreign car meetings. These include brand-bound, but also multi-brand meetings.
During the long winter months each member is trying, as far as possible, to work on his car to give it a new brilliance and a new look for the next season.
Besides the "car" topic, our club activities include regular barbecues, kart driving and excursions.
Who wants to become a member of our club can send an e-mail to
info@seat-meeting.com
or use our
formmailer
.
To learn more about us use this sites.
We hope we could arouse your interest to join our club.
Your seatmeeting.com e.V.